Twister™ is a revolutionary cleaning system consisting of floor pads prepared with billions of microscopic diamonds which clean and polish the floor mechanically instead of using chemicals. It can be used on the most common floor surfaces such as terrazzo, natural stone, concrete, vinyl and epoxy to transform your dull, worn floors into clean, glossy and brightly polished floors.
HTC Twister™ – White
The Twister White pads remove tiny scratches from the surface leaving it silky matt, cleaned and well prepared for the next steps.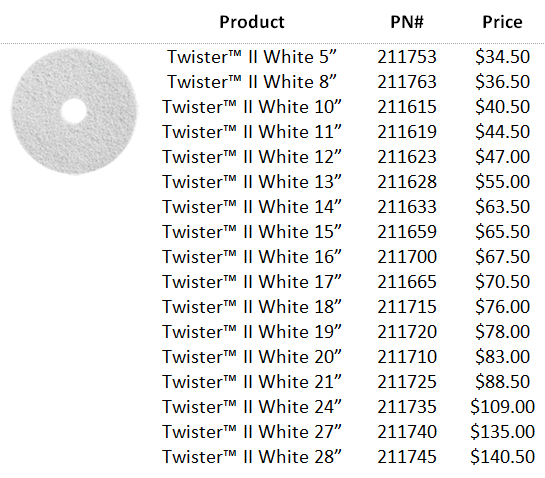 HTC Twister™ – Yellow
The Twister yellow pads lave the surface well prepared for the final step.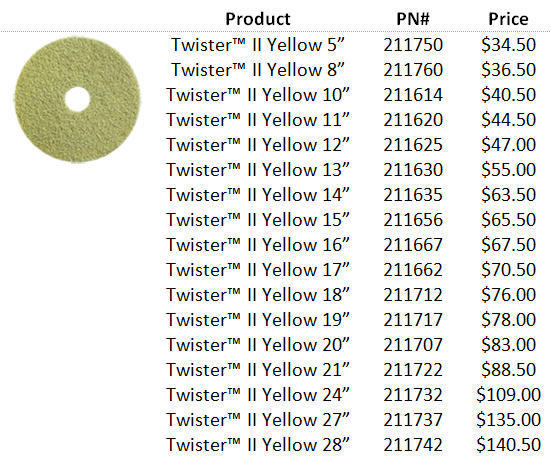 HTC Twister™ – Green
The final step of the Twister method, Twister Green Pads, can also be used for daily maintenance of the floor. They maintain a high gloss on the surface and are ideal for use on stone, vinyl and linoleum.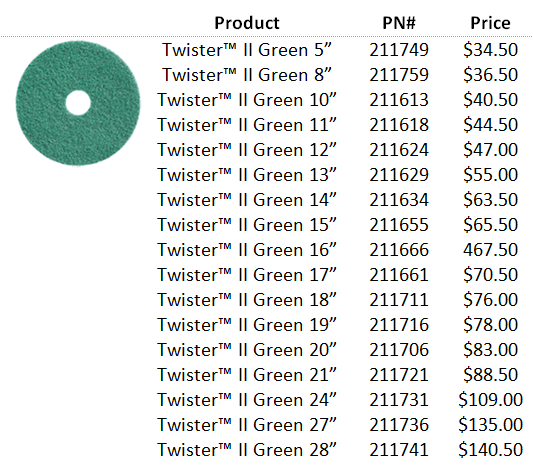 HTC Twister™ – Red
Twister red pads are used for heavy duty cleaning of worn stone floors. Red will effectively remove scratches and strains and leave a clean matt surface prepared for subsequent Twister steps.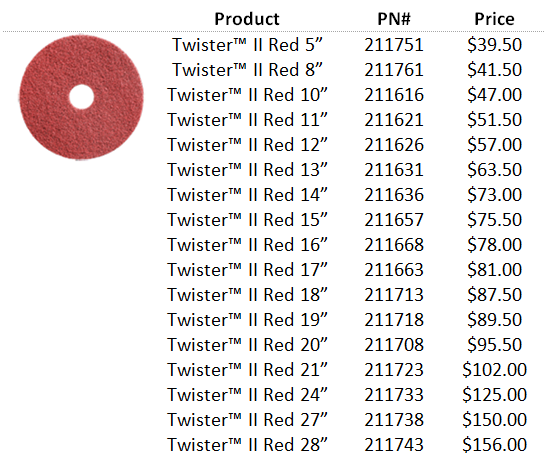 HTC Twister™ – Black
Twister black pads are used for the heavy duty cleaning of stained and dirty industrial coatings and raw concrete surfaces. It removes oil, grease, soot and tire marks.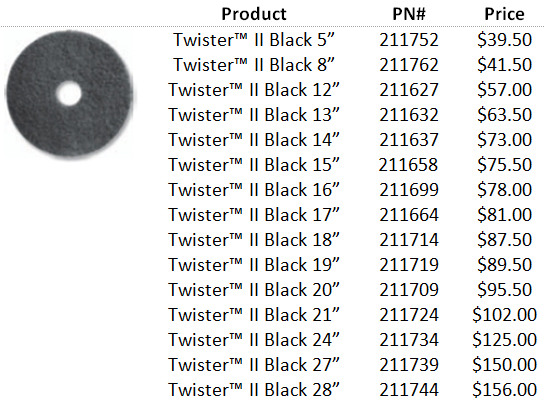 HTC Twister™ SuperClean
The Twister SuperClean pads are prefect for the daily cleaning of coated floors.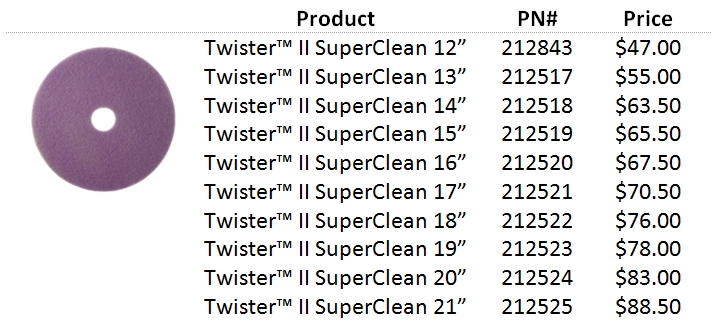 HTC Twister™ SuperGloss
The HTC SuperGloss pads are a burnish pads for coated floors.

HTC Twister™ Utility Pads
HTC Twister Utility Pads are manually used on a brush or handle to reach into corners or edges. They are 250 x 125 mm in size.

Twister™ Floor Conditioner
For stone floors in bad condition, add a small dose of Twister™ Floor Conditioner. It also can work as a spray buffer with Twister high speed polishing. Environmentally safe, it approved as a "Good Environmental Choice" by the Swedish Society for Nature Conservation. Twister™ Floor Conditioner does not contain wax or polish.