Industrial Floor Sweeper-Scrubber Combo Machines:
If you are looking for a single machine for your industrial floor sweeping and scrubbing solutions, explore our selection of floor sweeper-scrubber combo machines. Southern Sweepers & Scrubbers, Inc. is your one-stop shop for equipment, parts, and excellent service! We carry the top brands in the industry with a wide variety of options.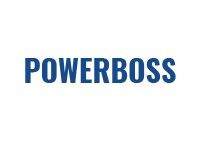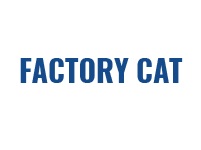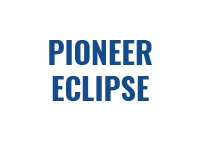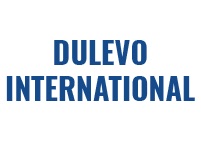 Our inventory boasts walk-behind and ride-on floor sweeper-scrubber combination machines guaranteed to deliver exceptional cleaning results for your warehouse, factory, or industrial complex floors. You can count on any floor cleaning machine we sell or rent to be reliable. Our service and expansive selection of parts ensure that your machine is always in top-notch condition, and our selection of chemicals ensures your application is made right the first time, every time.
How Does a Commercial Floor Sweeper-Scrubber Combo Machine Work?
If you've never used a floor sweeper-scrubber combination floor cleaning machine, it's important to understand how they function. Before using a floor sweeper-scrubber machine, clear the floor of any large debris, including banding material and anything larger than a standard-sized soda bottle. 
Some models of combination machines have pre-sweeping capabilities and/or vacuum options to clear floors of dust and other debris that typically builds up during shifts.
The floor scrubber in the combo machines uses a diluted cleaning solution to scrub away the grime that accumulates on your concrete floor. Most sweeper scrubbers run at normal walking speed, varying based on the machine's width. 
Southern Sweepers & Scrubbers, Inc. Rental Options 
If renting a floor sweeper-scrubber machine is more closely aligned with your budget, we offer various rental options to suit your needs. Our worry-free rental option allows you to pay a monthly bill for your combination sweeper-scrubber machine, and our service technicians keep you running with regular maintenance and repairs. One monthly bill includes everything you need to keep your machine operating in top condition. Please note that this bill does not include customer damage, abuse, chemicals, or machine operator error. 
Other benefits of worry-free rental for floor sweeper-scrubber combo machines: 
Lower payments

Same cost month-to-month

Access to factory-trained technicians 

No additional costs for wearable items (squeegees, brushes, etc.)

Change programs or machines as needed

No long-term commitment
Maintenance & Repairs for Sweeper-Scrubber Combos
Southern Sweepers & Scrubbers, Inc. has a team of skilled, factory-trained, and certified technicians and more than 200 years of combined experience to help you with repairs and maintenance for your floor sweeper-scrubber combo. Our technicians can provide both on-site and off-site service: we come to your facility with a fully-stocked van equipped with everything we need to diagnose and repair your machine quickly. Suppose the solution is more complicated than what we can perform on-site. In that case, we'll arrange to have your machine taken to one of our physical locations throughout the Southeast and provide you with a rental to reduce downtime and loss of production.
We also carry a large inventory of floor sweeper-scrubber parts and cleaning supplies:
Visit Us at One of Our Locations in the Southeast
While we maintain a full-service website, we also have 8 brick and mortar locations throughout the Southeastern United States. We provide service throughout every state where we have physical locations. If you are outside the 8 states where we provide service, we will find and direct a local contractor who can provide maintenance and service to your machines. 
Southern Sweeper & Scrubber, Inc. locations: 
Call Southern Sweepers & Scrubbers, Inc. for Your Industrial Floor Cleaning Needs
Southern Sweepers & Scrubbers, Inc. is a leader in industrial floor sweepers, scrubbers, and sweeper-scrubber machines across the United States and worldwide. Not only do we pride ourselves on our experience and expertise, but we also provide industry-leading customer service. If you are looking for a floor sweeper/scrubber combination for your industrial needs, call us today!