Industrial Floor Sweeping Machines:
Southern Sweepers & Scrubbers, Inc. is a leading provider of industrial floor sweeper machines and related parts in the Southeast region. We offer a full range of top-quality sweepers from respected industry manufacturers, including walk-behind and ride-on models. Southern Sweepers & Scrubbers is committed to delivering exceptional products and service to our customers, ensuring they have the most reliable and effective floor-sweeping machines for their needs. So, if you need industrial floor sweepers, don't hesitate to contact us and see how we can assist you.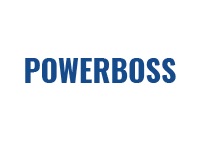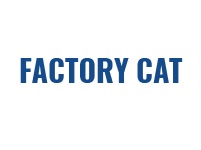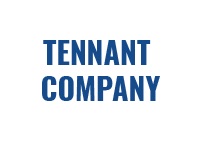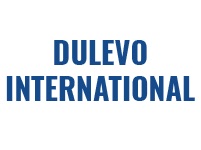 Our industrial floor sweepers are designed to provide exceptional cleaning performance. We offer a range of power options, including electric, liquid petroleum, gas, and diesel, so that you can choose the right machine for your specific needs. With our sweepers, you can trust that your floors will be thoroughly cleaned, leaving them sparkling and debris-free. If you need a reliable and effective floor-sweeping solution, check out our selection of top-quality machines.
How Do Industrial Floor Sweepers Work?
The operation of floor sweepers varies based on the type of machine you select. Walk-behind sweepers often have a clutch and brake lever similar to those found on a push lawnmower, while ride-on sweepers typically have acceleration and brake pedals and a steering wheel. Both types of sweepers typically operate at a walking pace, but the cleaning rate may vary depending on the specific machine.
It's important to consider the features and capabilities of different floor sweepers to determine the best option for your needs. At Southern Sweepers & Scrubbers, Inc., our experts help you understand the capabilities and limitations of various floor-sweeping machines to make an informed decision for your business or facility.
Floor Sweeper Rental Options at Southern Sweepers & Scrubbers
We get it - purchasing a floor sweeper may not fit your budget. At Southern Sweepers & Scrubbers, we understand that while it's necessary to keep your industrial floors clean and free of debris, a used sweeper/scrubber may be too heavy an expense. This is why we offer a variety of rental options to help you get the machine you need for your application at a price that works with your budget:  
Our worry-free rental options include everything in one simple monthly bill (excluding customer damage, abuse, & operator error).
Benefits of renting industrial floor sweepers: 
Lower payments 

Reduced administrative time

No hassle with capital approval

Consistent monthly cost

Avoid the impact of unexpected breakdowns

Access to factory-trained technicians

Easy to change programs or machines as needed

No annual commitment
Floor Sweeper Maintenance & Repair Services 
We offer on- and off-site repairs for our industrial floor sweepers. Our experienced team of factory-trained and certified technicians is here to help with your floor sweeper machine maintenance and repair needs. Worried about downtime while you have your machine serviced? We will provide a rental unit for you to use while we service your sweeper!
We also have a large inventory of aftermarket parts and accessories for your industrial floor sweeper for leading brands, including PowerBoss, Factory Cat, Dulevo, and Tennant Company. If you are having trouble finding a part from the manufacturer, we have the resources to find it. Just call our knowledgeable sales team, and we'll help locate the parts you need. 
Where to Find Southern Sweepers & Scrubbers, Inc.
While we provide plenty of information about ourselves online, we are also a brick-and-mortar business with locations throughout the Southeast. We provide service throughout every state where we have physical locations, and if your business is outside that area, we will find a trusted contractor who can help. 
Southern Sweepers & Scrubbers, Inc. locations: 
Call Southern Sweepers & Scrubbers, Inc. for Your Next Industrial Floor Sweeper
Southern Sweepers & Scrubbers, Inc. is a leader in industrial floor sweepers, floor scrubbers, and floor cleaners across the United States and worldwide. We are an industry-leading company that prides itself on excellent customer service. If you are looking for a floor sweeper for your industrial needs, give us a call today!