The Diamabrush By Malish concrete prep system has been extended to now include Concrete Prep Plus™.
This new heavy-duty prep tool is ideally suited for concrete floors with hard-to-remove and/or multiple layers of coatings. Concrete Prep Plus is specially designed to last up to 3 to 4 times longer (up to 50,000 sq.ft.) than our standard Concrete Prep Tool.
With its more durable cutting blades, the Diamabrush By Malish Concrete Prep Plus allows prepping concrete floors to take place in a fraction of the time.
Like all products in the Diamabrush By Malish system, the Concrete Prep Plus tool can be installed on your existing floor maintenance equipment. This particular tool is designed to handle the pressure and weight of heavy down pressure machines like large ride-on scrubbers and heavier duty floor machines and buffers.
The Concrete Prep Plus tool Uses either a 25 or 100 diamond grit bonded to metallic backing and assembled to flexible steel spring blades. After using the Concrete Prep Plus to properly prep the floor, the Diamabrush By Malish Concrete Polishing Tools (ranging from a coarse 50 grit to a super fine 2000 grit) can be used to achieve the desired finish and appearance your floor requires.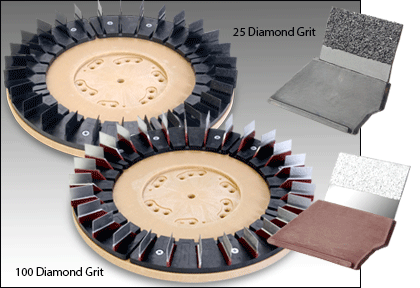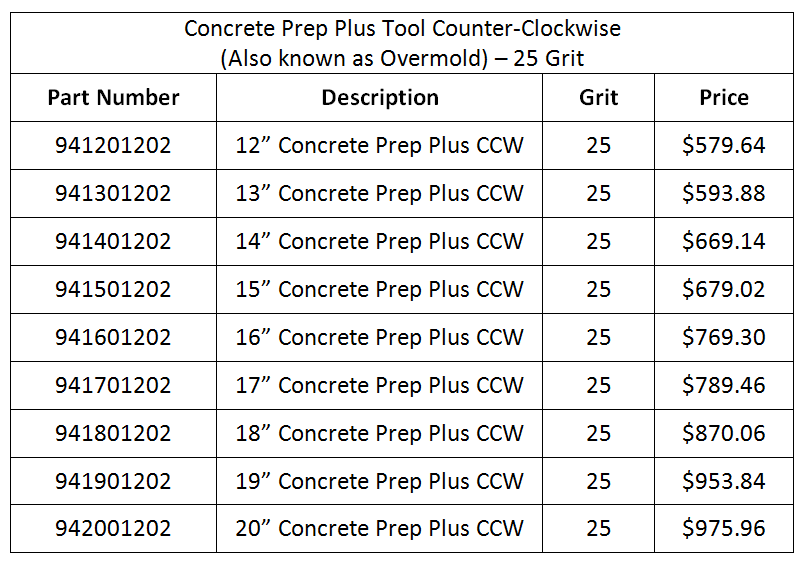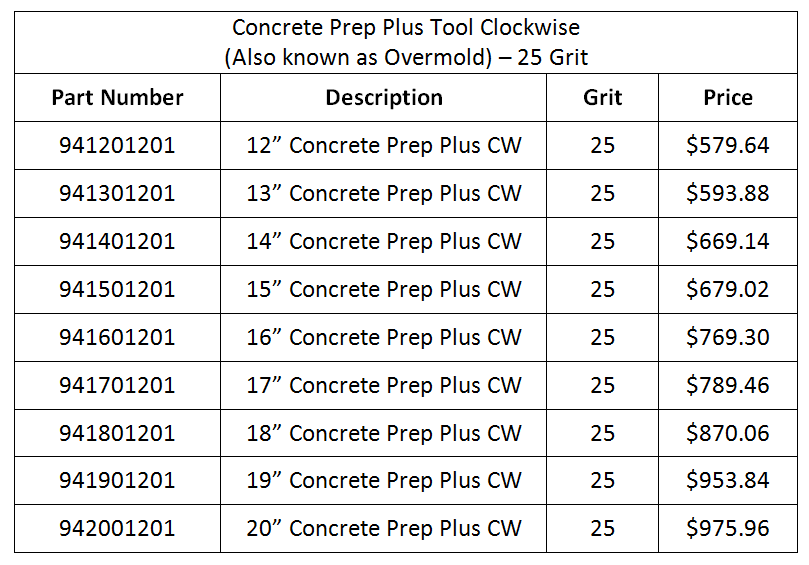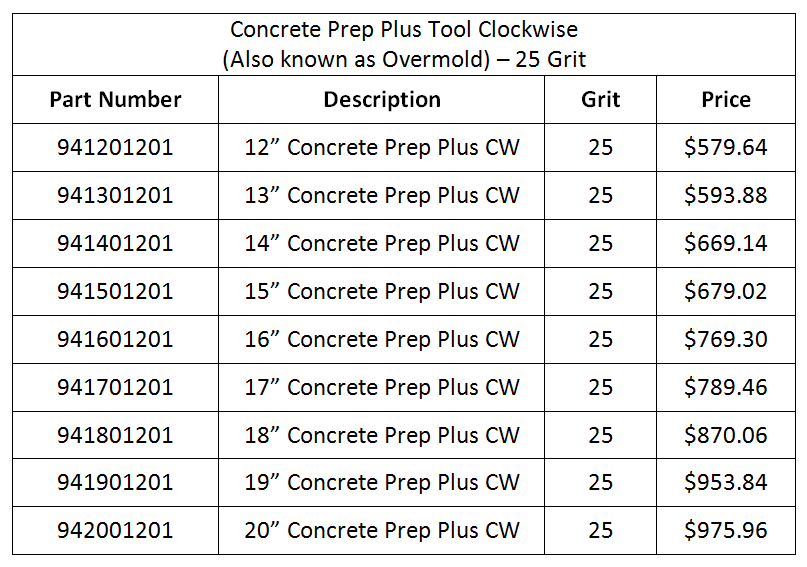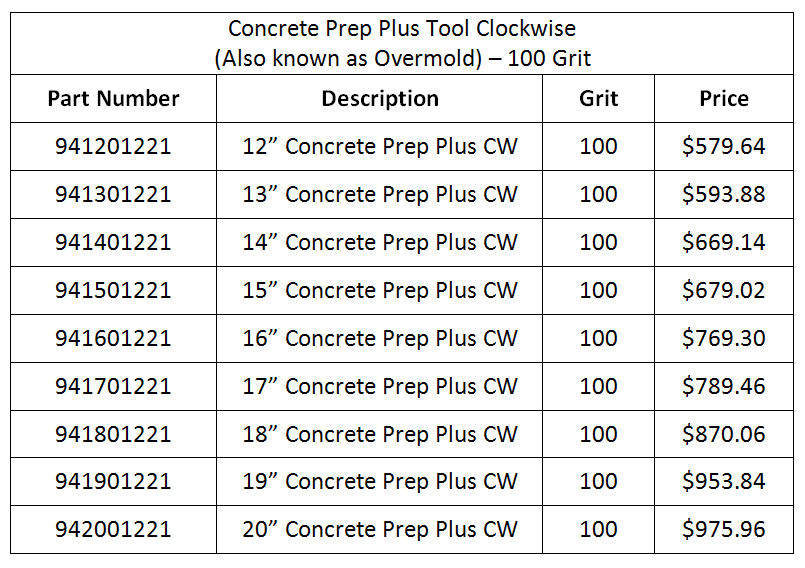 Concrete Prep Plus Tool Replacement Blades